1. Inserting Event
1.1 With the admin area already open, go to Calendar > Calendar.

1.2 With the calendar already open, click on the desired date.
1.2.1 In Duration, uncheck Full Day if the event has set start and end times, so enter the times; 1.2.2. Repeat – select Never; 1.2.3. Title – enter the name of the event; 1.2.4. Category – select the category for your event; 1.2.5. Event – leave blank; 1.2.6. Site Link – insert if the event has a dedicated web page; 1.2.7. Description – event information can be inserted; 1.2.8. In Contact, enter the required data;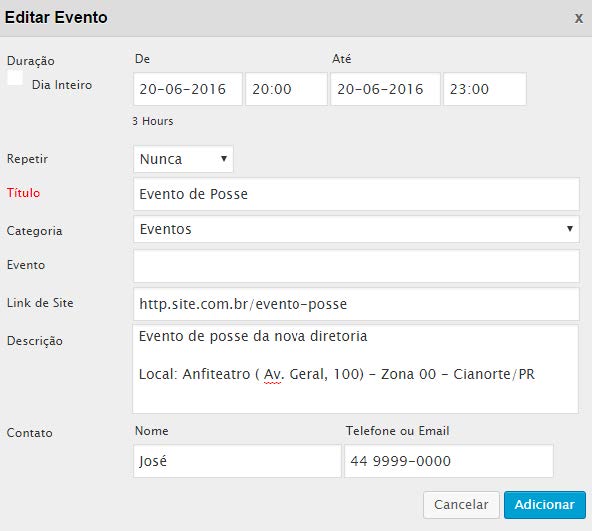 1.3 To finish, click Add. Done! Your event is now available in your site's schedule!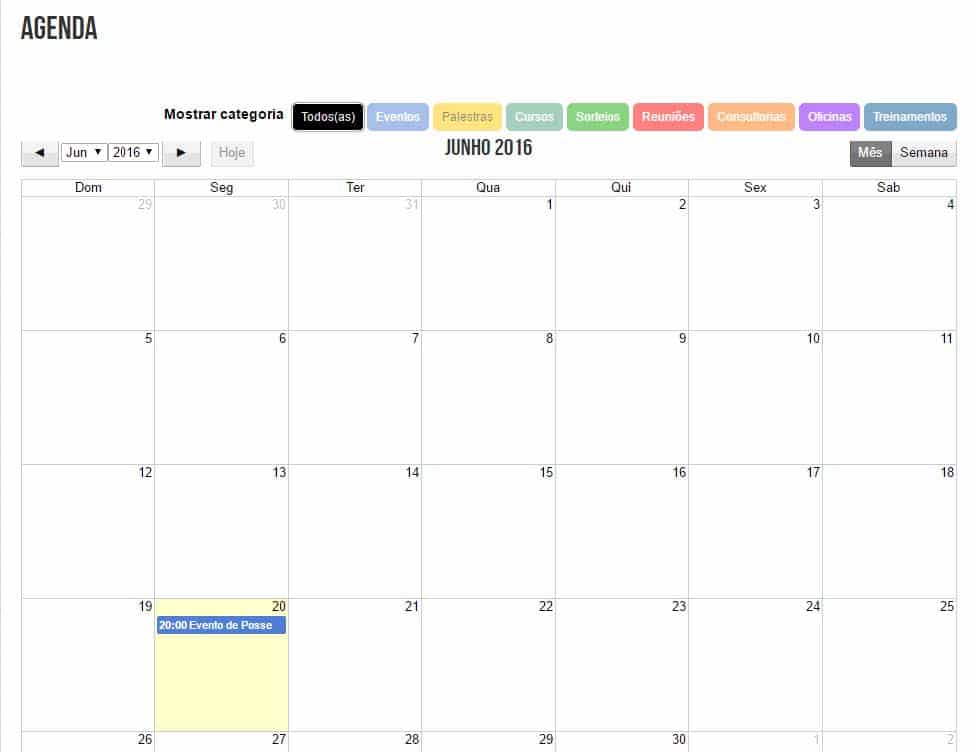 2. Deleting event
2.1 Access the Calendar (as in step 1.1.). 3.2. Enter the desired event and click the Delete button.