1. Getting Started:
1.1. To add image to the brand, go to the "General" tab, click on the marked field and then on the pencil.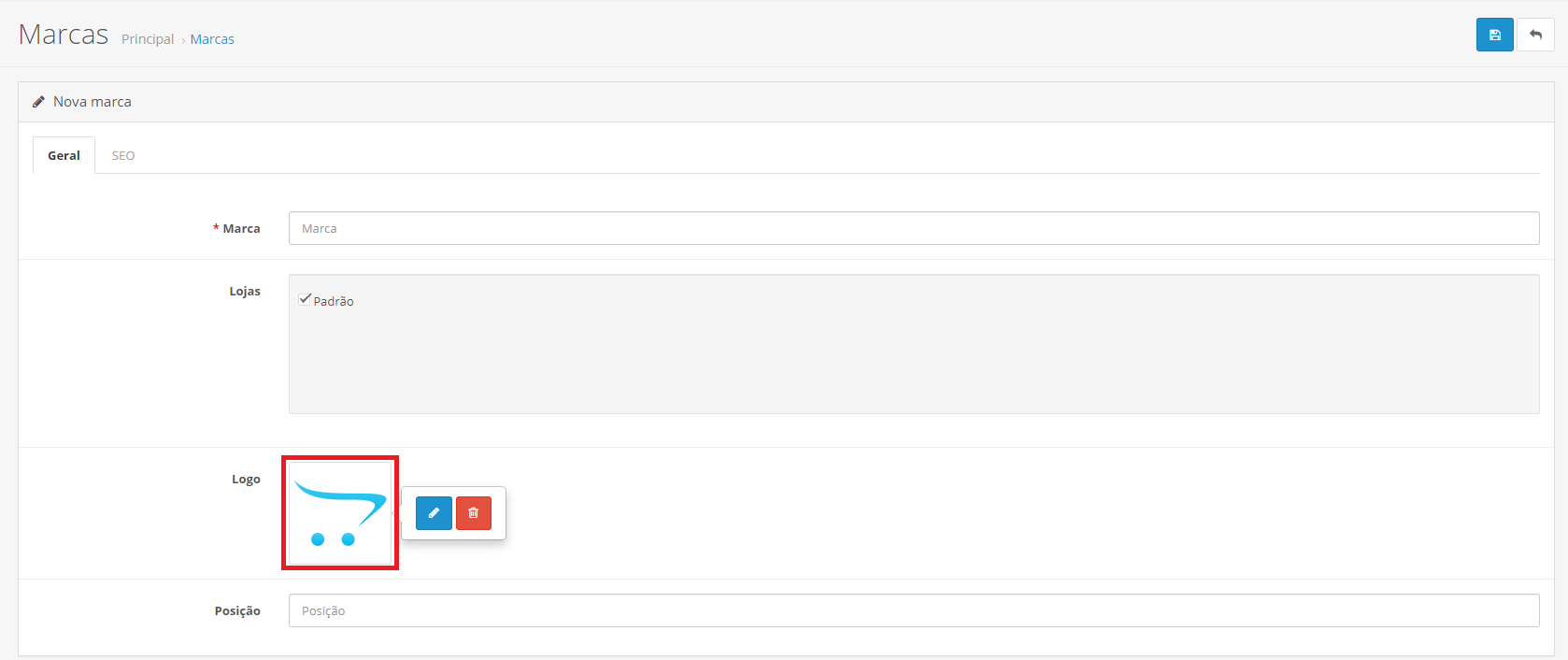 2. Creating the folder:
2.1. Click on the marked icon, enter the folder name, and then the "+" button to create. Note: The folder name must contain lowercase letters and no accents.

3. Uploading the image:
3.1. Enter the folder that was created, click on the"blue Upload button" to upload the image.
3.2. browse to the directory, select the image, and click "Open".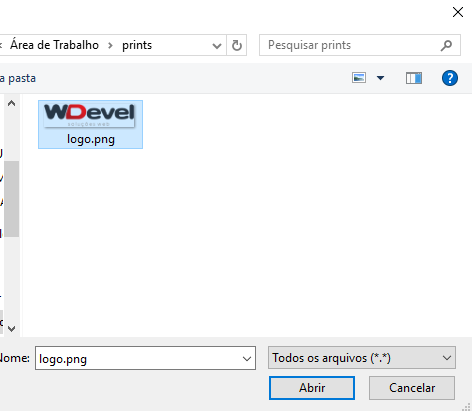 4. Selecting the image:
4.1. After loading the image, select it.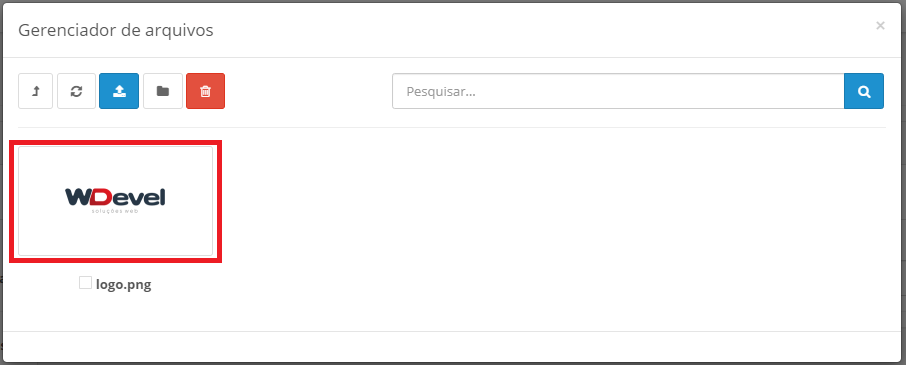 5. Finishing:
5.1. After selecting the image, click the "marked blue button" to Save, and you're done.