1. Accessing the Email Signature Area
1.1 From the computer, go to Settings:

1.2 Then in the side menu enter Signature:

1.3 Now click on Add new signature, in the window that will open add a name for signature and below the signature text. You can also add image using the
tool.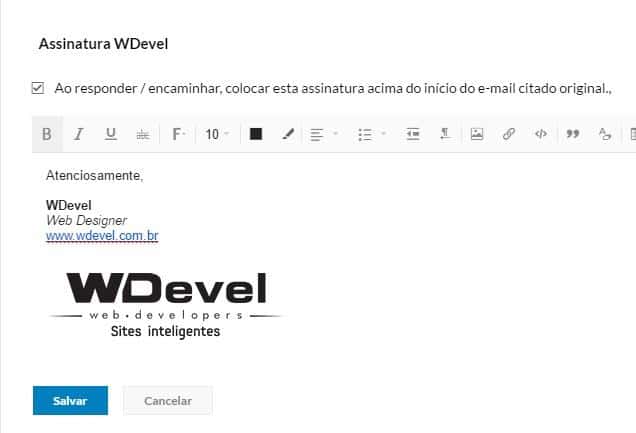 1.4 To finish, click Save.